Red Barn Private School is a privately owned business that has been in operation for over 20 years.  The owner and director, Kimberly Cran, has help grow and build the center from a small school of less than 50 children into one of the largest childcare centers in Corpus Christi.  Along the way she has made many upgrades in facilities and equipment and has had a strong influence on the magnificent facility you see today.
We are a Texas Rising Star-4 Star Provider.  Our employees are First Aid, CPR, and Food Handler certified.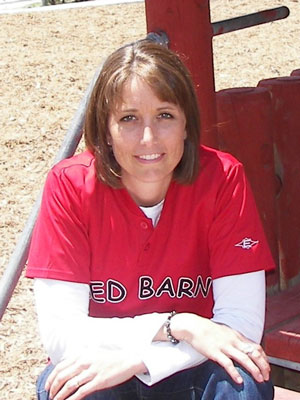 Our Director, Kimberly Cran, has a vision for our childcare center to be the best in Corpus Christi.  She settled here in Corpus Christi after her service as a Naval Aviator in the United States Navy.  Her passion for the center and dedication to its success is what motivates her to make the facility rise above the rest.  She strives daily to promote a safe, happy environment for the children with teachers and staff that share the same philosophy.  Her two children were raised with the Red Barn family and she understands more than anyone that each parent needs to be confident and assured that their children are being taken care of in their absence.
Our administration team is devoted to maintaining a childcare center that will provide the children of Corpus Christi with a stimulating and positive learning environment.  Each administrator was hand picked by the director for their attention to detail, honesty and devotion to the children.
The caregivers at Red Barn are among the most experienced in all of Corpus Christi. We understand that a childcare facility can only be as good as their teaching staff.
Each caregiver must possess a current CPR and First Aid certification along with a minimum of 15 hours of professional development training each year.  Our staff is encouraged to attend professional training conferences in our community. Our staff is very qualified and highly motivated to provide you the best possible care.
Meet the Administration Staff:
Janna Ray-Assistant Director, Christal Juarez, Lee Ann White, Leslie Espinosa, Victoria Martinez, Malory Barraza, Kady Havens, Marlen Sierra.