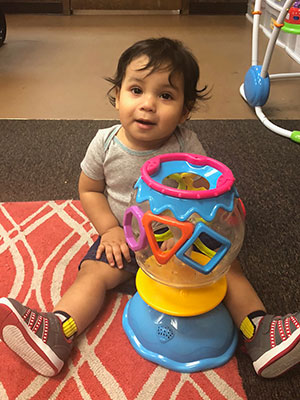 Join our team – We are Hiring!
Red Barn Private School is a great place to work. Our wages and benefit package is very competitive with centers in our community. We provide a very pleasant working environment. Our new buildings provide our staff with a bright, clean and happy work atmosphere.
Each staff member has the opportunity for advancement.  Hard work and dedication will enable you to grow with the company.  We are always looking for staff and caregivers that want to make Red Barn their career! We are an Equal Employment Opportunity (EEO) employer and do not discriminate in any employer/employee relations based on race, color, religion, sex, sexual orientation, national origin, age, marital status, disability, veteran's status or any other basis protected by applicable discrimination laws.
If you have experience or are looking to launch a career in the childcare field, we would be happy to accept your resume. Interested applicants can mail or drop off their resume to:
2013 Holly Road
Corpus Christi, Texas 78417
Contact our office at 361-855-7555, or email us at [email protected].
Download application below. Please provide the following documentation with your application:
Drivers License or State ID
SSN card
High School Diploma or GED